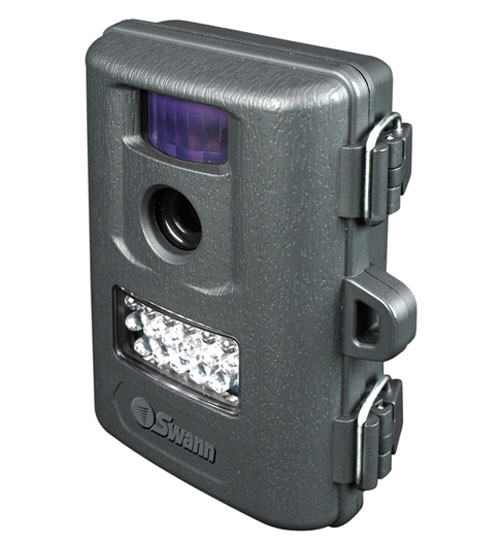 There are all sorts of reasons you might need to record the goings on outside your home. Maybe you have an annoying neighbor that lets their dog crap on your yard or maybe neighborhood kids keep ringing your doorbell at 2am.
What you need in instances like this is a camera like the Swan Security OutbackCam. The camera is a self-contained security device that can record video to an integrated DVR. The camera has a 2MP resolution and can record color or B&W still shots and video.
Video is recorded in AVI format and still shots are in JPEG format. Inside the weatherproof case of the camera is a LCD monitor for playback and storage is to a SD card with a 2GB card included. The camera also has 15 IR LEDs that let it shoot video in darkness up to 32-feet from the camera. The camera sells for $149.99.
camera, Swann Security