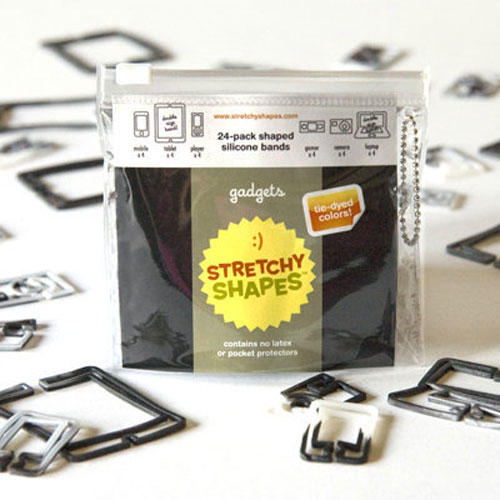 My daughter and most of her friends in the neighborhood all wear as many of those rubber band looking bracelets on their arms as they can fit without turning their hands blue. The bracelets look like all sorts of things when you take them off like animals and food among others.
A new package of those bracelets has surfaced for kids who like gadgets. The 24-pack of rubber band bracelets is shaped like all sorts of gadgets. They are in the shape of mobile phones, tablets, MP3 players, portable speakers, cameras, and notebooks.
The things are offered in a black/white marbled color only. The tablet and notebook bracelets are larger than the others are which will mean they might be too big for little kids. You can grab up a pack for your little geek for $5.99.
Kids, Toys