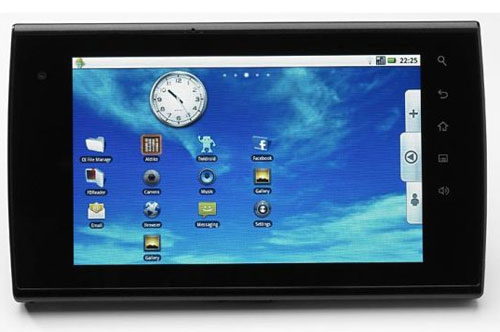 You can rest assured with the huge success of the iPad that there are a huge amount of tablets in the works that will be coming to market soon. Many of these tablets will run the Android OS and offer lots of multimedia and other features.
One of those tablets that is coming to market is the Stream TV eLocity A7. The maker of the device says that it will be up for pre-order on August 24 and that the full details of the device will be offered then. For now, we only know a few tidbits about the tablet.
One of them is that it will run the Android OS. Another factoid is that it will have a 7-inch screen. The tablet also promises to have "a whole new level" of graphics and multimedia performance. Until August 24 rolls around, that is all we know.
Android, tablet