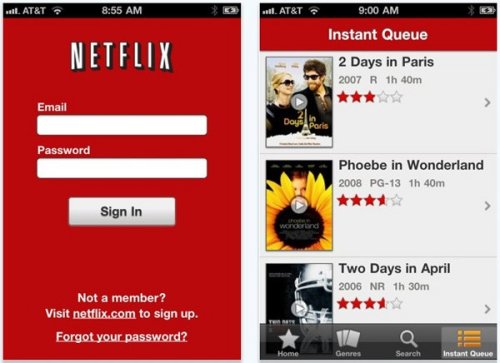 We knew it was coming and at last it is here. Netflix's iPhone and iPod Touch apps are now available on the App Store. Android users still need to wait since there is still no sign of an app for Android.
So feel free to check out all of those movies that will look awesome on your small screen. Of course you could always watch it on your iPad too.

Get streaming already.
iPhone, iPod Touch, movies, Netflix, stream, TV shows