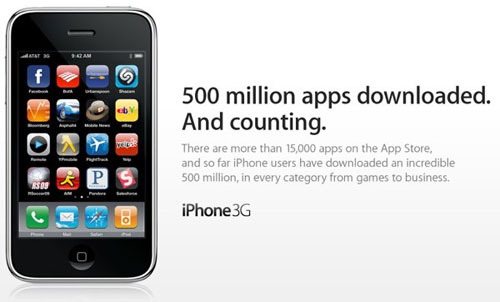 If you needed anymore proof that the sale of apps for smartphones was a huge and booming business than the success of the App Store here it is. A company called Research2guidance has offered up the results of its app research.
According to the company, the market for apps was worth $2.2 billion in the first half of the year. To compare for all of 2009 the app market was worth only $1.7 billion. The number of apps downloaded in the first half of 2010 was 3.9 billion with only 3.1 billion downloaded in all of 2009.
The average price of an app across all app stores is $3.60 according to the company. The data doesn't say which is the best performing store but it doesn't take much thinking to realize it's the App Store from Apple. Nokia and RIM are doing well with their own app stores as is the Android Market.
applications, apps, iPhone, smartphone