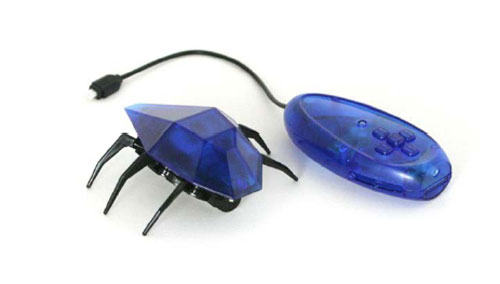 I am a sucker for robots and remote controlled toys so when you combine them I am interested. A new product has been unveiled from a company called MyDeskpets called the Skitterbot. The little RC robot toy is very fast and runs on a rechargeable battery.
The bug has a 5-function remote control and can be had in four different colors. Each control can be set to one of four frequencies to let up to four players race at one time. The robots will sell for $19.99 at Toys R Us and Radio Shack stores around the country.
The Skitterbot will scuttle along at one foot per second. A full charge gives the user 15 minutes of playtime and that charge takes 30 minutes to complete. The robots come in red, blue, clear, and green colors.
R/C, robot, Toys