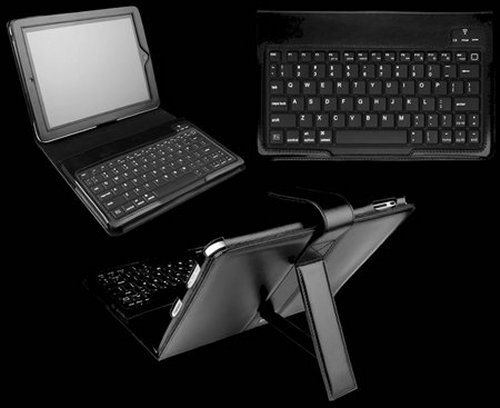 If you think that your iPad needs a QWERTY keyboard attached, you might want to check out this Folio keyboard. It connects to your iPad via Bluetooth. You can rest it against the collapsible back stand that comes with it so you can enjoy watching movies on your iPad while it is in the case.
The whole case acts as a protective cover for your iPad. It's leather so it should be durable. If you pre-order the case you can get it for $130. Later the price will be $150.

Pretty cool case keyboard combo.
case, Folio, iPad, keyboard, Sena