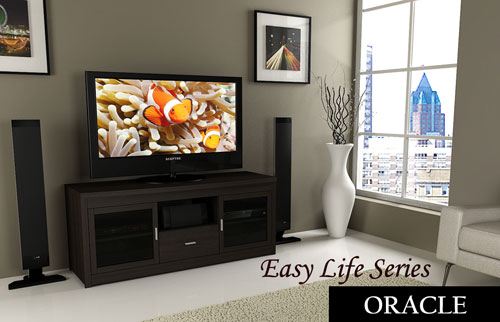 I once volunteered to build some of those desks that you have to construct out of all the little pieces of MDF and tons of screws and cam locks. I have also built my share of entertainment centers from the same stuff before. They are all a massive pain and take forever to finish.
Sceptre is a company we have talked about before and is best known for its cheap and cool LCD TVs and computer screens. Sceptre has announced that it will be getting into the entertainment center furniture business with a line of assembly required offerings needing no tools to build.
There will be three pieces that vary in length and all are in a dark espresso finish. The pieces range from $299 to $499 depending on the style chose. The big deal is that the assembly can be done very quickly with just the pieces of wood holding it all together. That means no blisters from installing 600 cams and screws. The stuff will ship nationwide in September.
DIY, Furniture, Sceptre