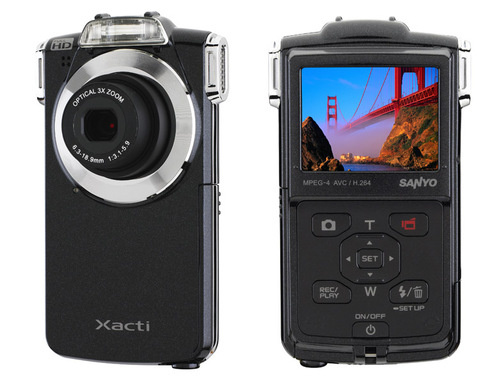 Sanyo is now offering its first Flip-type camera, with 3X optical zoom and dual-mics. The VPC-PD2BK will cost you just $170, which lines up nicely with the rest of the pocket cameras. And yes, it can do 1080P at 30FPS.
It takes 10-megapixel photos, has stereo sound recording, flash, is SD/SDHC/SDXC card compatible and measures 2.48 x 0.87 x 4.36. Those are some nice features packed into this tiny cam.

And of course the price is right. Good job Sanyo.
1080p, 30FPS, camcorder, flip, Pocket Cam, Sanyo