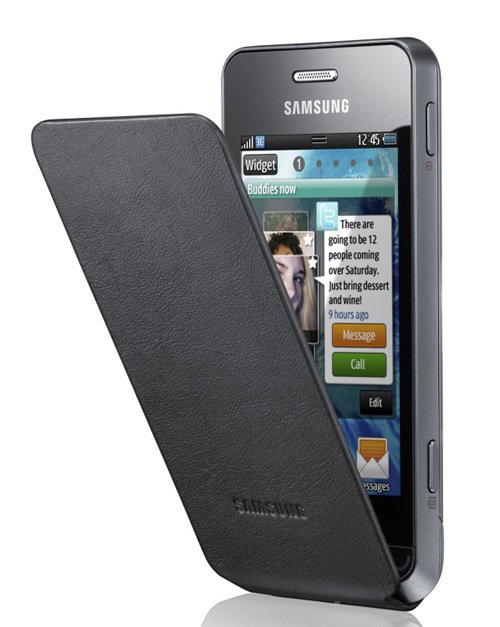 Looks like Samsung has expanded its fledgling Bada-based phone line by launching the Wave 723. It's a step below the original Wave with a 3.2-inch LCD instead of Super AMOLED, but it does have a unique leather flip cover built into the body itself to protect the phone's screen.
Most of the other features have crossed over, including the 802.11n Wi-Fi, Bluetooth 3.0 and the five-megapixel camera with flash. The phone is one of the first to use Bada 1.1 out of the box and can run apps from the first Wave, or other Bada phones, at native resolution without too much extra work.

You'll be happy to know that Samsung's app store has also been streamlined.
bada, leather flip cover, Samsung, Wave 723