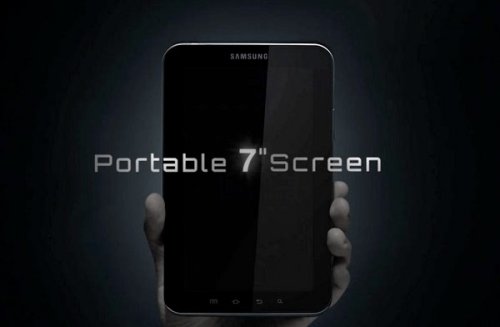 Now we have something official. The official Samsung Galaxy Tab teaser video reveals several features that were previously only rumored or hinted at. It has Android 2.2 on a 7-inch display, video calling, Swype, HD movie playback, "Flash support," GPS navigation, an e-reader, and a whole lot more.
The video also references augmented reality and video calling (which might indicate a front-facing). And in one shot there's what appears to be a LED flash bulb next to the camera. They don't call them teaser videos for nothing.

The wait is killing us.
official, Samsung Galaxy Tab, teaser video