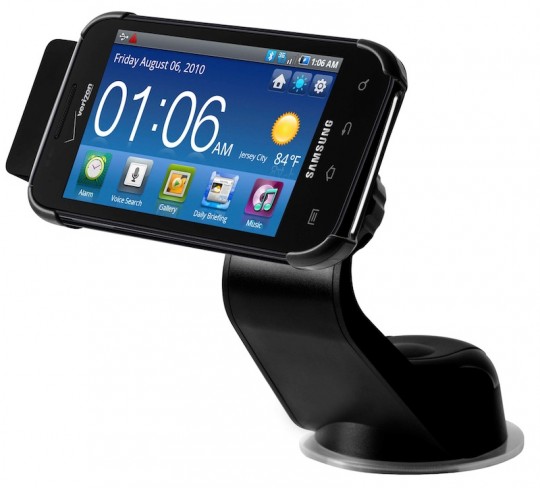 I usually venture into a RadioShack store once a year or so when I am in the mall around Christmas just to see all the sweet remote control toys they carry. The Shack has been working hard to get people to come in more and one of the ways that it has pulled that off is by turning itself into a seller of all wireless phones.
The Shack is offering the sweet new Galaxy S smartphone on three different carriers all in one place. You can get the Galaxy S as the Epic for Sprint, Vibrant for T-Mobile, or the Captivate for AT&T. The AT&T device sells for $199, while the other two are apparently going for $149.99.
If you grab the AT&T version at RadioShack, you get an immediate $20 accessory credit. The T-Mo version gets free Avatar film loaded up and The Sims 3 game along with a $50 gift card in the mail. That is the deal to get if you can live with T-Mobile. Pre-orders start August 13 in stores everywhere.
Galaxy S, RadioShack