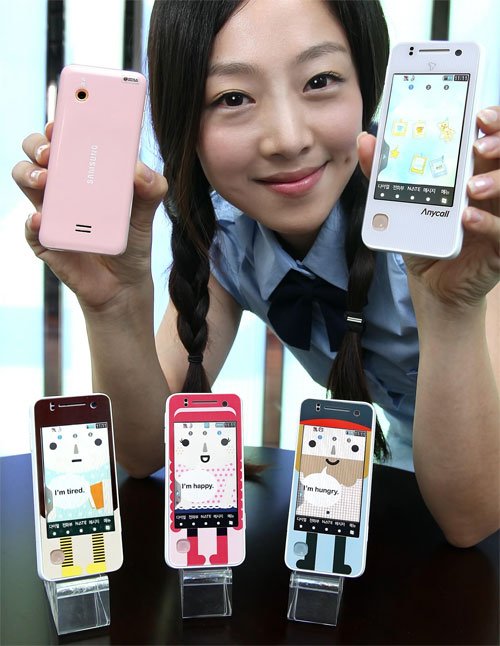 Samsung has announced yet another touchscreen phone in South Korea. This time with a twist. The Nori (SHW-A220) targets users who like to customize their phones with accessories and make them look like tiny people.
Nori users can customize it with eight unique character adhesive films in all. Some features include a 3-inch touchscreen display (240×400), a 3.2MP rear camera, 1.3MP front facing camera, 3G, Wi-Fi, T-DMB, GPS, Bluetooth 2.1, Etiquette mode, SOS, microSD card slot (up to 16GB) and 1000mAh battery.

It will come in Biege, Pink and Blue for about $511.
Nori, phone, Samsung, SHW-A220, Touchscreen