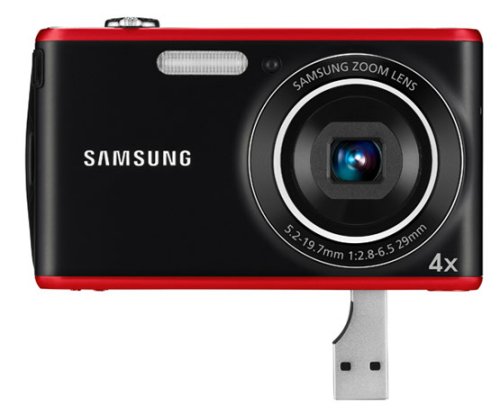 We like convergence. And Samsung's latest point and shoot doesn't disappoint. The PL90 features a 12.2 megapixel sensor, 4x optical zoom, a 2.7-inch LCD in back and a 640 x 480 movie mode with 30fps and 15fps options.
The most interesting thing however is the integrated USB plug, which eliminates the need for a USB cable. This model is heavy in automated features, which newcomers will love. It's available next month for $149.99 if you are interested.

And of course you are. It has that built-in USB after all.
12.2MP, built-in, PL90, plug, Point-and-shoot, Samsung, USB