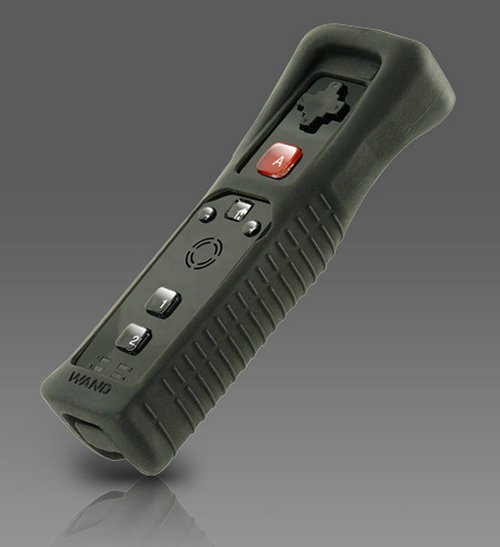 Nyko sent us a review unit of the Nyko Wand+, so we checked it out to see how it works. Nyko's Wand + is designed to be the best controller on the market for the Wii. It requires no extra attachments for accurate motion control, since the Wii Plus add-on is built into it for full 1:1 movement tracking. So it is compatible with all games that use the Wii Motion Plus attachment.
It's the first and only Wii controller on the market that has Wii Motion Plus built-in. For now. It's the same size as the standard Wiimote, but it feels lighter and much more comfortable in your hand. It looks way cooler as well. We played several games and sure enough, it worked smoothly. Just as good as your typical Wii controller and it did seem more precise, which made gaming better.

We would definitely buy a few of these. It works great. The best part to me was the feel of it in your hand. The original Wiimote has always felt too bulky to me, but this one was really nice to hold, with a nice grip. It comes with batteries, rubber case and a strap.
The bottom line on this one is, go for it. It makes gaming on the Wii much friendlier and puts you in the game more. It is shipping to retailers on Sept. 1st. for $39.99.
controller, Nyko Wand+, Review, Wii