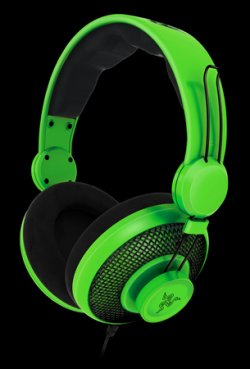 Razer has introduced this pair of Orca gaming and music headphones that certainly are green. They feature a comfortable ergonomic design with quality sound in a venomous green color. The Razer Orca comes with a shorter, standard braided cable for listening to music on the go, but you also get a braided 2 meter extension cable for home use and desktop gaming.
It also offers enhanced drivers to optimize your game sounds and the bass in your music.Great for games, great for music, so you are covered either way.

You can purchase the Razer Orca gaming and music headphones for $59.99 if you like green.
gaming, Headphones, music, Orca, Razer