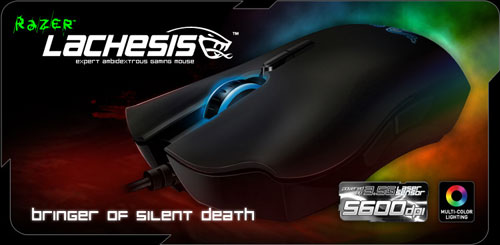 Razer debuted the Lachesis gaming mouse back in 2007 and the first iteration of the rodent had 4000dpi sensitivity. For its day, the Lachesis was one of the most sensitive mice you could buy. Today that 4000dpi mark isn't that big of a deal.
Razer has announced that it has updated the Lachesis gaming mouse with a new design and a new sensor. The 3.5G laser sensor from Razer supports up to 5600dpi and the mouse has customizable lighting.
The mouse also features nine programmable buttons and 1000Hz ultrapolling. The lighting can be set to multiple colors depending on what the gamer wants. The new Lachesis is going to sell for $79.99 and will ship at an unspecified date.
gaming, mouse, Razer