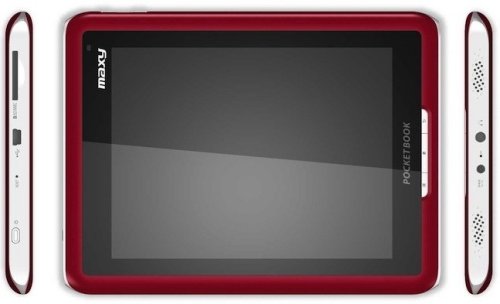 PocketBook has announced five new models that will be released at IFA in September. They include a pair of entry-level ProBook 602 and 902 models, and the ProBook 603 and 903 premium models. The 60x designated models feature 6-inch screens, while the 90x models have a bigger 9.7-inch screen.
All models have 2GB of internal storage, a Linux-based OS, and WiFi and Bluetooth. The higher-end versions also have 3G connectivity and a Wacom touchscreen. The "entertainment model" PocketBook IQ will be available in three case color options, with a 7-inch TFT color touchscreen, WiFi, Bluetooth, and Android 2.0.

There's also access to PocketBook's own Bookland.net e-book store.
Android, color, e-reader, Pocketbook, touch screen