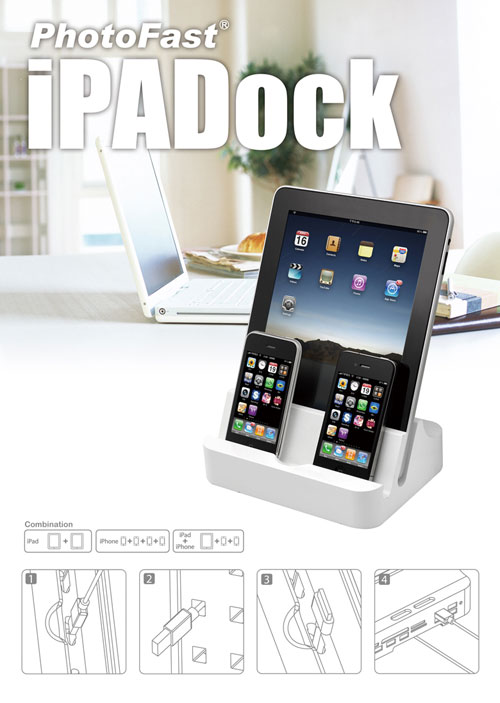 Keeping gadgets like the iPad and iPhone charged up when there are multiple devices in the same house can be a challenge. We have four Apple devices in our house and we only have one charge cable plugged in. We end up jockeying the devices around for charging and that gets to be a pain.
A new dock from PhotoFast has surfaced that is perfect for people with multiple Apple devices. The dock is called the iPADock and has two slots that can support up to four iPhones or iPods for charging. A single slot can also support one iPad as well.
That means you can charge two iPads at once, or one iPad and two iPhones, or four iPhones, you get the picture. The device also has a slot for the iPad Camera Connection Kit and has a memory card reader. The thing only charges, sync is not supported and it can be pre-ordered for about $80 right now.
Dock, iPad, PhotoFast