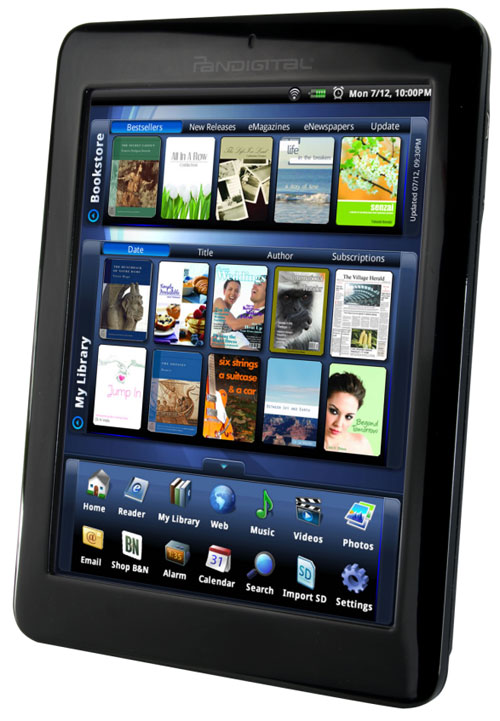 Pandigital already has a smallish eReader on the market that didn't do too well right out of the gates. The company has announced that starting in September it will have a new eReader on the market that has some impressive features.
The eReader is the Pandigital Novel 7-inch Color Multimedia eReader. It has a high-gloss black bezel and a matte color screen that measures 7-inches wide. The device can be used for watching movies, surfing the web, checking email, and reading.
It weighs 11.8 ounces and measures 5.2″ x 7.2″ x 0.5″. The eReader has 2GB of internal storage and can use SD cards up to 32GB. The reader has a night mode with inverted text and the screen is touch sensitive and has a stylus on the side. Other features include WiFi and an ARM 11 processor. It will ship next month for $199.99.
eReader, pandigital