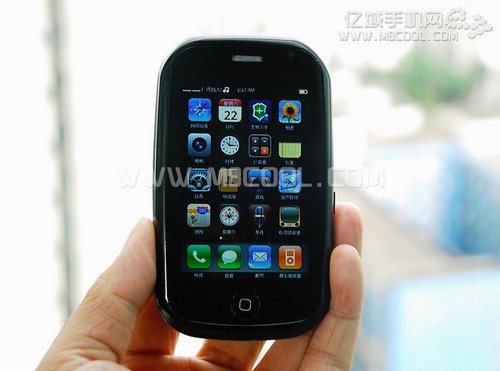 Can't decide between a Palm Pre or an iPhone? Why not get both in this clone, which comes in the form of the Palm Pre, with the iPhone home button. On the hardware side, it features a QWERTY keyboard, that iPhone home button and an operating system that tries to pass itself off as iOS.
It also supports dual SIM, with two cameras, a 3″ touchscreen display at 240 x 400 resolution, a microSD memory card slot, Bluetooth and Wi-Fi. It's compatible only with GSM networks.

What will these cloners do next?
clone, home button, iPhone, knock off, palm pre