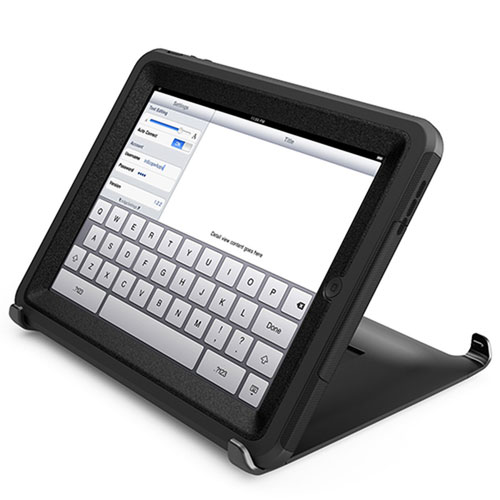 If you have an iPad you may have worried on more than one occasion that a drop would kill your beloved tablet, I know I have worried. My 5-year-old carts the thing all over the house playing Slingshot Cowboy and you never know when she will do something crazy like stand on it to reach the snack drawer.
OtterBox has unveiled a couple cases for the iPad that just might protect my tablet from the daily tribulations of having a young child using the thing. Most will be familiar with the Commuter and Defender line of cases from the various devices the cases are already available for, like the iPhone 4.
The cases for iPad are pretty much the same as the others in the line. The notable exception is that the iPad Defender is not waterproof. The Defender is a three-layer case with polycarbonate and silicon construction with a removable screen cover that can be used as a prop. The Commuter is a two-layer silicon and polycarbonate unit with a screen protector film. The Defender is about $90 and the Commuter is about $70 with both available right now.
case, iPad, Otterbox