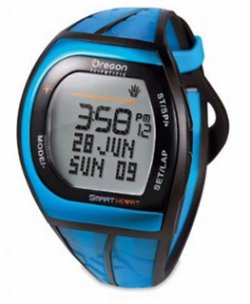 If you're looking to keep tabs on your heart rate, then the Oregon Scientific SH201 is a wearable device for you. It tracks your projected fluid loss and alerts you to hydrate in order to get an optimal workout. So it tells you when you need to drink.
The device also measures calorie and percentage of fat burned/fitness and body mass index. It has three exercise profiles: jogging, running or cycling.

Other features include an alarm clock and a calendar.
heart rate monitor, Hydration Alert, Oregon Scientific