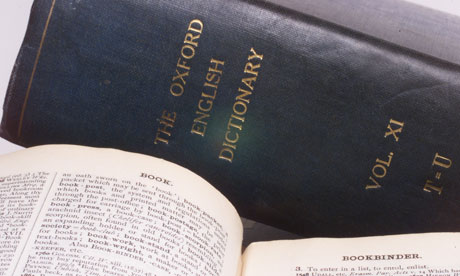 Back when I was in grade school, we had to look up words in the dictionary as punishment. I hated it. Today people don't really use dictionaries; most of us just look up words online. The online use of one of the oldest dictionaries around called the Oxford English Dictionary has grown so much, the next version may not even be offered in print.
The third edition of the Oxford dictionary will be ready to publish in about ten years; it is only about a quarter complete right now. While the second edition printed in 1989 has sold 30,000 volumes, the online version is much more popular.
The online version gets about 2 million hits monthly and is updated every three months opposed to the decades it takes to update the print version. The publisher says it will offer a print edition when the third edition is ready to publish if there is a demand.
dictionary, online