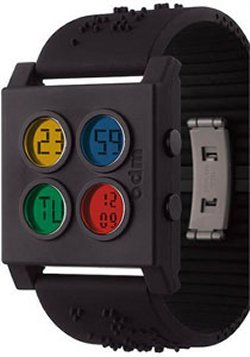 The ODM JCDC UFO Watch Design comes from a collaboration between ODM Design and Jean-Charles de Castelbajac. It certainly is geek-chic with that styling and those colors.
This watch is available in black, white or multi-color and the UFO Watch also features a plastic case and a silicon belt. If you need to geek up your style, you can purchase the ODM JCDC UFO Watch Design for 23,450 Yen or about $271.

Pretty expensive, but it will make you stand out.
design, geek, ODM, ufo, watch