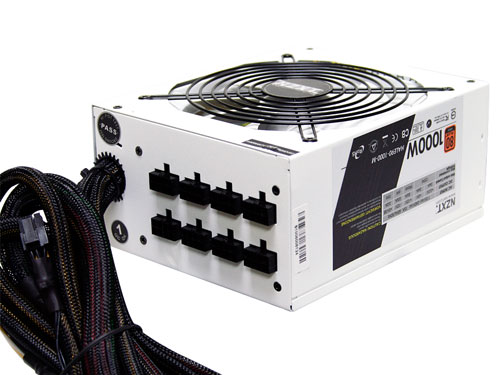 We have covered all the cool computer cases from NZXT extensively here on SlipperyBrick over the years. NZXT routinely makes some of the coolest cases the gamer or enthusiast can buy. The company has announced that it is now in the PSU market.
The line of PSUs from NZXT is called the HALE90 series. The PSUs are offered in 550W, 650W, 750W, 850W, and 1000W versions. All of the PSUs are 80 Plus Gold certified for efficiency.
The 550W PSU is your average ATX power supply crammed inside a nice white case. The remainder of the HALE90 line of PSUs are all modular. That means that you only have to use the cables you need inside your chassis for less clutter and better airflow.
nzxt, PSU