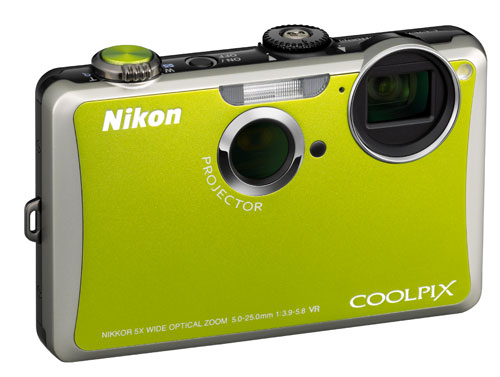 Nikon has gone official with its latest digital camera that offers an integrated projector. This is the second camera from Nikon to wrap a projector into the case for showing off pictures and videos.
The new camera is called the Coolpix S1100pj and it has a projector module that is 40% brighter than its predecessor with 14 lumens of brightness. The camera also has a built-in stand for watching the projected images from across the room. The camera also has USB connectivity.
That USB connectivity allows the camera to be used to project your computer screen onto the wall. The projector is not that bright but it promises a 47-inch image from up to 7-feet from a surface. The camera has a 5x optical zoom lens with image stabilization and a 3-inch touchscreen LCD. The resolution of the camera is 14.1MP and it will ship in September for $349.95.
camera, Nikon