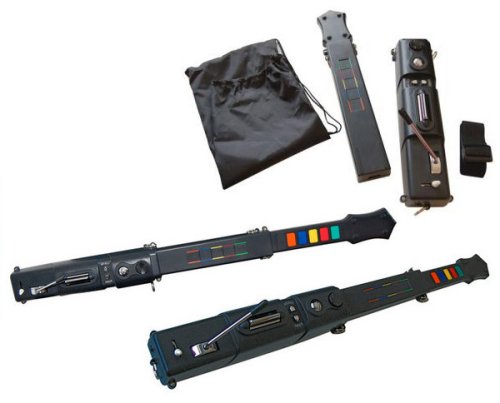 This guitar hero controller is perfect for the player that shuttles his instrument back and forth between home and various friends homes. The NEXiLUX wireless guitar controller breaks down into just a few pieces and fits neatly inside a bag.
It's compatible with the PS3 or PS2, but you can also slide a Wii-mote inside of it and use it with your Wii. The makers also claim that it has more responsive fret buttons than the cheap controllers that ship with the games. If you prefer touch over buttons, there's a set of five touch-sensitive fret buttons too.

Awesome. They retail for $49.99, but we have no idea where to get one. Amazon has them listed as unavailable.
controller, guitar, guitar hero, NEXiLUX