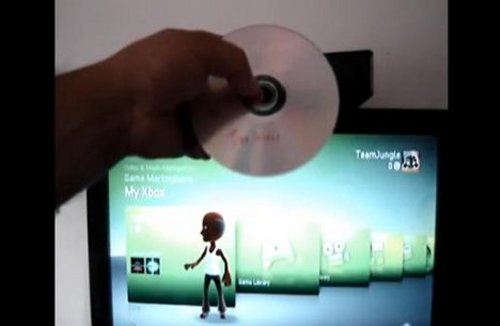 We are pretty sure Microsoft isn't happy about this, but a video has surfaced which claims to have successfully patched the DVD drive to play burned discs on the new Xbox 360. The issue isn't just about piracy though. Many Xbox users like to burn a backup copy of their game CDs in case the original disc gets damaged.
Even so, I'm sure microsoft will be on this quickly, trying to figure out a way to prevent the hack. The group behind the video(It can be found below) claims that the patch will be available soon, which is good news if you want to backup games for your new Xbox 360.

Bad news if your name is Microsoft.
250GB, backup, discs, Hacked, Play, xbox 360