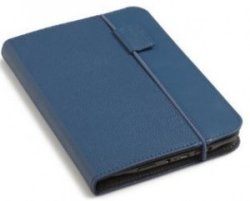 Along with new Kindles, come new accessories. Some cases are already showing up for the new Kindle. Both are made of genuine leather and available in a folder-style design with an elastic strap to keep the Kindle safe.
These are lined with soft grey microfiber and since the new Kindle is thinner and lighter, the case is also a little slimmer and easier to carry around. One of these new cases even has a swivel out light allowing you to read in the dark.

Both cases will be launched on August 27 when the new Kindle starts to ship. They are available in seven different colors for $35 and $60.
Amazon, Cases, kindle, New