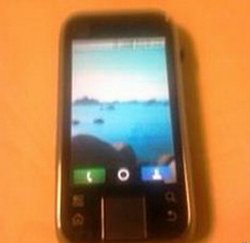 Look at what we have here. The Motorola Sage MB508. It' not official yet, but at least we have this blurry shot of the Sage MB508 from Ubergizmo. Looks like a simple QWERTY device that hopes to cater to both casual users and heavy texters alike.
The Motorola Sage MB508 will come with an integrated calendar and integrated inbox for email/messages/Social Network updates. Other features include a 3.1″ touchscreen display, the Android 2.1 operating system, Wi-Fi and Bluetooth, A-GPS support and a digital compass.

Looks like it will arrive at AT&T.
image, Motorola, QWERTY, Sage