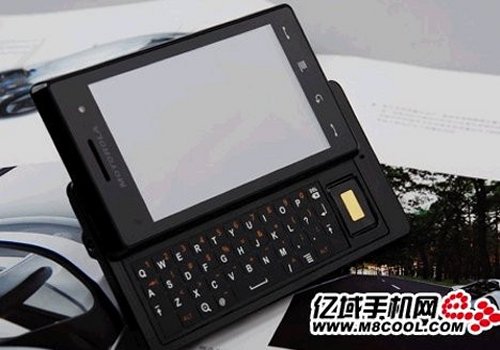 This Motorola Droid clone looks like a toy. And you won't find the Android operating system here. Instead, it runs Windows Mobile 6.5. Some specs include a 533MHz Huawei Hass K3 processor, and a full sliding keyboard.
Like many cloned smartphones, this one will does dual SIMs. You also get a 3-megapixel camera, a 3.5″ touchscreen display at 800 x 480 resolution, GPS, Wi-Fi and integrated FM radio.

Better just to get the real deal.
clone, droid, Motorola, windows mobile