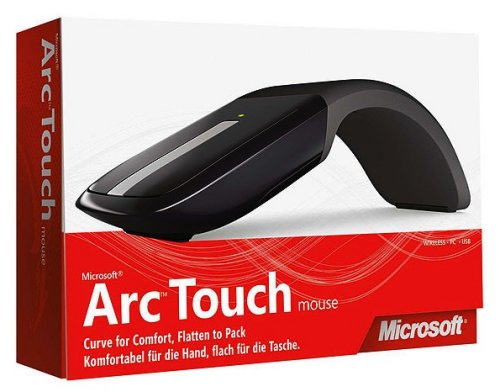 Microsoft hasn't made it official yet, but the image above of the Microsoft Arc Touch Mouse showed up on a German online store. The back of the mouse is arched for comfortable use and folds flat for portability when on the go.
The mouse also boasts touch-scrolling, a battery indicator, and it can be used on most surfaces. There's also a 2.4GHz nano transceiver for your laptop's USB port.

If you like what you see, the price is rumored at $69.95. Hopefully we will here from Microsoft soon.
Arc Touch Mouse, details, Microsoft