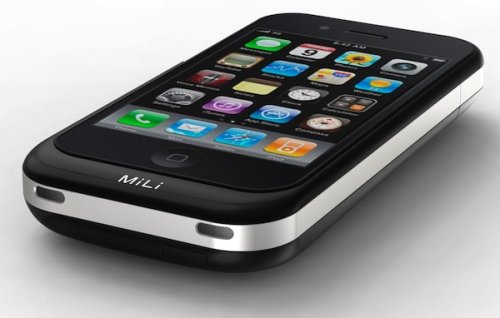 There's a whole industry built around extending your iPhone 4s battery life, since it isn't replaceable like the Galaxy S. Here's the latest device to get your iPhone all juiced up, the latest case with an extended battery pack.
The Mili PowerSpring 4 ships today for £54.99 (or $85 on Amazon). The company claims that it's the world's thinnest iPhone 4 battery pack to double your battery life thanks to a 1600mAh capacity Li-Pol battery.

So go on, double your pleasure, double your fun, double that battery life.
battery life, Double, iPhone 4, Mili, PowerSpring 4