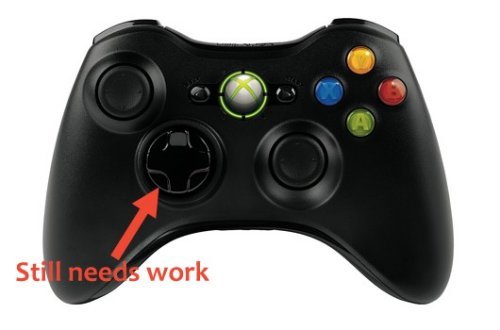 According to Joystiq, sometime this Holiday season, Microsoft will launch a new Xbox 360 controller with a unique d-pad. When you rotate the d-pad ninety degrees on this new controller, it will raise up about a quarter of an inch.
Apparently this is aimed at fighting game fans. We aren't sure if it will be a separate, special controller or will replace the existing controller.

Sounds like a cool d-pad at any rate. We should hear more soon.
controller, d-pad, Microsoft, xbox 360