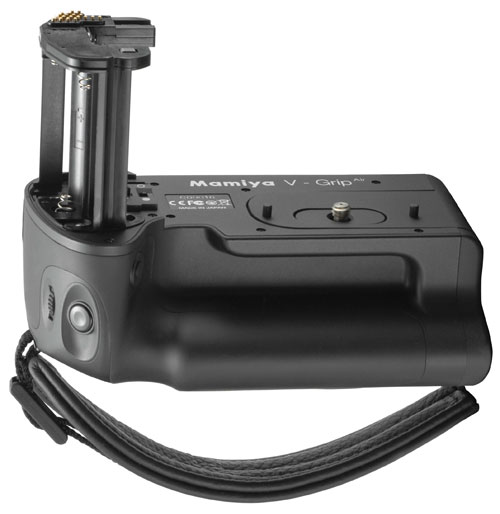 We have talked about the seriously expensive cameras from Mamiya before. The last new camera to surface from the company was the 33MP RZ33 camera. The company has announced a new accessory that was designed in conjunction with Phase One for its 645DF cameras.
The new accessory is called the V-Grip Air. The grip connects to the bottom of the camera and offers more battery life by using the same battery that the camera itself uses. In a pinch, the grip can also be crammed with AA batteries to keep shooting.
Along with a slot for a battery, the grip also has a flash sync tool for high-speed flash synchronization. The flash sync is good for up to 1/1600s sync speeds. The grips is available for $1290 and the L-bracket and handstrap stand alone kit is available for $299.
camera, Mamiya