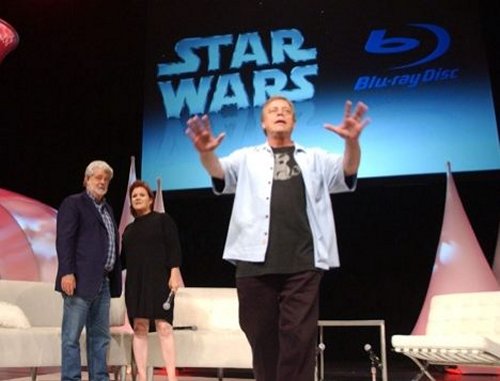 There's good news and there's bad news. The good news is that all six Star Wars movies will be released together on Blu-ray in 2011 for the 35th anniversary of the release of A New Hope. George Lucas personally announced the set at the Celebration V and showed off a deleted scene from Return of the Jedi that will be included.
The bad news is that these are not the original versions of the movies, so Greedo shot first and Jabba is in the first movie. Nothing yet on price, and there's no release date.

Are you buying it or holding your breath for the originals?
2011, Blu-ray, Star Wars