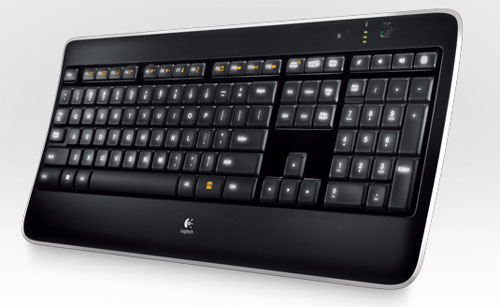 I have been using Logitech keyboards for years and years now and think they are some of the best out there. I have tended to stick to wired keyboard like the old illuminated Keyboard. Logitech has a new wireless version of the Illuminated Keyboard that looks pretty good though.
The keyboard is called the Logitech Wireless Illuminated Keyboard K800. The keyboard connects to the computer with the 2.4GHz Logitech Unifying receiver. That means that if you have a Logitech wireless mouse you only need that one small USB connection.
The keyboard uses the PerfectStroke key system with Incurve keys for better typing feel. The keyboard uses a rechargeable battery that charges with a mini USB cable that lets you continue to work if the battery goes dead. You can pre-order the K800 for $99.99.
keyboard, Logitech