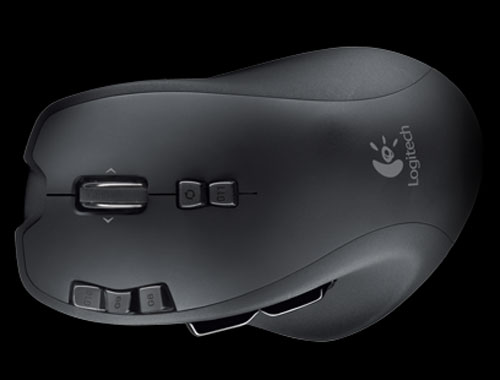 That cool set of wireless headphones isn't the only piece of wireless gaming hardware that Logitech is whipping out today. Logitech has also unveiled a new wireless gaming mouse called the G700.
The G700 uses the cool new nano receiver from Logitech that takes up very little space and can even be left plugged in on gaming notebooks. The mouse has a battery good for hours of gaming per charge.
When that battery does go dead you can plug in the charge cable and keep right on playing. The mouse has sensitivity of 200 to 5700dpi and can be adjusted on the fly. A total of 13 buttons are available that can be programmed and the mouse supports macros and uses a right hand design. You can pick one up later this month for $99.99.
gaming, Logitech, mouse