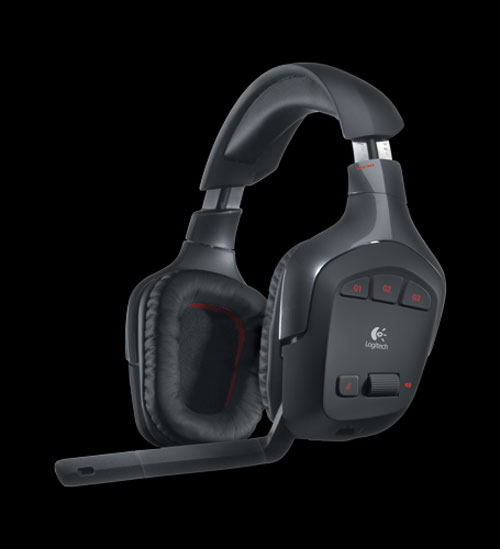 I like being able to cut the wires on all the gear that goes along with my PC, as long as the wireless gear works as well as the wired stuff it replaces. Logitech has a new set of headphones called the G930 that have debuted today that look interesting.
The G930 has 2.4GHz RF connectivity good for up to 40 feet of distance from the computer. The battery inside the wireless headphones is good for ten hours per charge and can be charged with a cable while they are in use.
The headphones also have a unidirectional mic along with three programmable G-keys that you can bind whatever commands you want to. The driver inside is a 40mm unit and the 7.1 surround sound effects are virtual. The things will ship this month for $159.99.
Headphones, Logitech