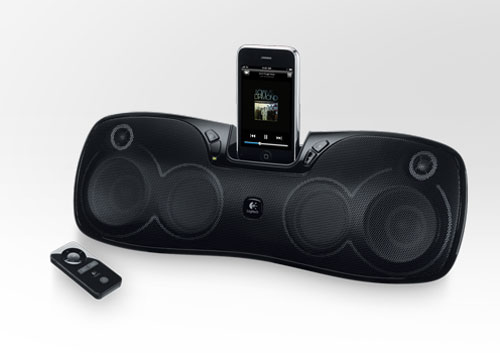 Logitech has added a new mobile speaker dock to its line up for the iPod called the Rechargeable Speaker S715i. The device is designed to work with any dockable iPod and will sell for $149.99 when it ships.
Logitech is mum on the ship date right now, but it should be soon. The battery inside the S715i is good for eight hours per charge. It has a pair of 3-inch drivers along with a pair of 0.5-inch tweeters and four 2-inch radiators for bass.
The device also comes with a travel case for portability. Other features include an auxiliary input and a remote control that works all functions for up to 30 feet away.
iPod, Logitech, speaker