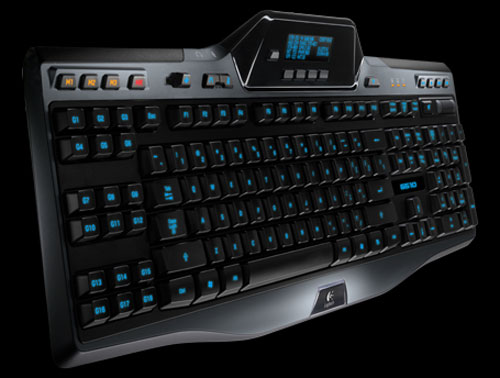 Logitech has made some of my favorite keyboards over the year. I use the Illuminated Keyboard all the time and my favorite gaming keyboard is the G15 with its cool LCD. Today Logitech has rolled out a new gaming keyboard called the G510.
The G510 looks a lot like that G15 I mentioned with the LCD that offers info about your game and your PC. The keyboard also has backlighting with user customizable color to match your other gaming gear.
A full speed USB port is built into the keyboard along with integrated USB audio. The G510 sports 18 programmable G-keys that support macros. Logitech claims the keyboard will support up to five key presses at once without any issues. You should be able to pick the G510 up soon for $119.99.
keyboard, Logitech