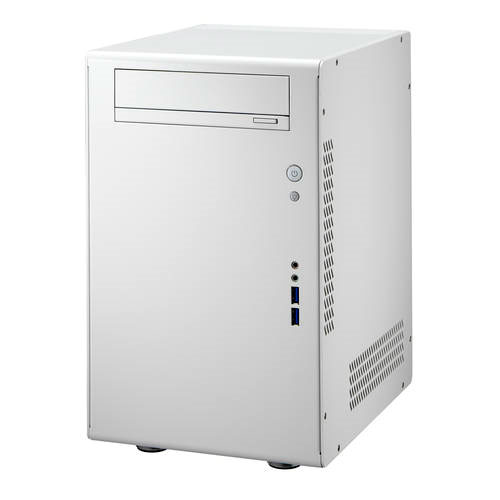 Lian Li has announced another new computer case for people that want a small computer. The new case is called the PC-Q11 and it looks like it would make a nice little HTPC case in the living room or desktop for a cramped office.
The case comes in four different colors including red, silver, black, and piano white. The case measures 200mm x 326mm x 260mm and weighs 2.42kg. Supported mainboards include Mini ITX and mini DTX. The case is made from 1.5mm aluminum panels and has various features to reduce vibration and make the chassis quiet.
The Q11 has a single 140mm intake fan that blows directly on the removable HDD cage. The HDD cage holds two storage drives and there is room for a single optical drive inside the chassis. Pricing and availability are unannounced right now.
case, Lian Li, pc