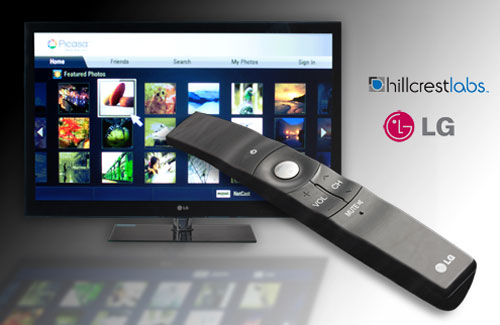 With each new line of TVs that debut, we get more and more features. It's common today for TVs to have full HD resolution, 3D, and internet connectivity all built-in. The internet connectivity opens up a whole new world of content for the viewer right from their TV.
A company called Hillcrest Labs has announced that it has licensed its Freespace technology to both Sony and LG for use in remote controls for web-connected TVs. The technology allows the remotes to be used like a mouse for HTPCs that needs no desk.
LG will be using the tech in remotes for high-end internet connected TVs in Asia to start with. The Freespace tech has high pointer accuracy, orientation compensation, adaptive tremor removal, and needs no line of sight.
Hillcrest, LG, Sony