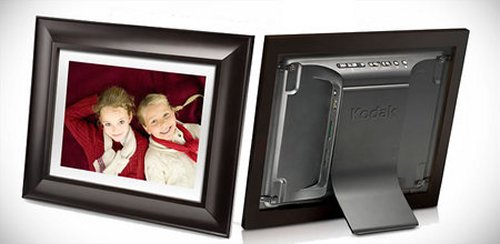 Kodak has just released the EasyShare D1026 digital picture frame, which makes it super easy to add images and share them with those around you. The 10.4 inch display will display images in the 4:3 aspect ratio (800×600) in JPEG and EXIF formats.
This frame also has 512 MB of memory, with memory expansion via SDHC/MMC/SD/XP-Picture/memory stick or a USB flash drive. It is designed to look more like a traditional picture frame, so it can go anywhere.

It can be yours for $130.
D1026, digital picture frame, EasyShare, Kodak