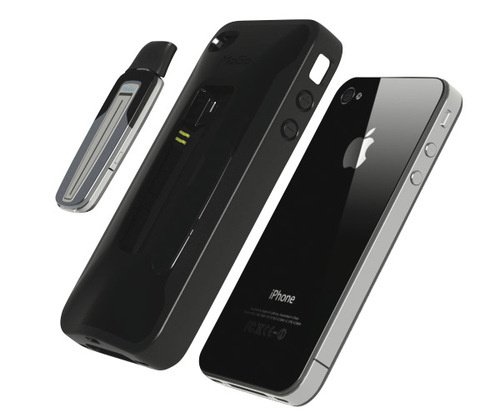 The Mogo Talk Bluetooth headset/case just got updated for iPhone 4. It will protect your precious iPhone while at the same time offer a wireless communications device.
Some other features include a microUSB connector and a built-in battery pack. The interior is lined with felt to better protect your iPhone 4 and don't worry, you still have access to all controls. This is basically just an updated version of the old device, with a price cut, down to $100 from $130.

Anyone interested in this one?
Bluetooth headset, built-in, case, iPhone 4