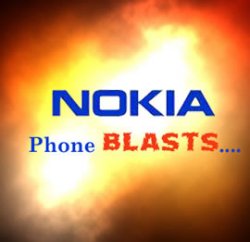 It was not a good day for Farmer Gopal Gujjar of Bandha village in Rajasthan. It was a bad day for Nokia as well. Gujjar's phone exploded in his face. Nokia initially had a problem with their battery, the BL-5C, that was only rumored to explode while charging.
Apparently that was not the case at all as Gujjar's Nokia 1209 exploded in his face while he was working with his cattle and having a conversation. The explosion caused severe burns to his left ear, neck, and shoulders which turned out to be fatal. This is the first time a phone has exploded without being hooked up to a charger.

Yep, not a good day for this guy.
Exploding, Indian farmer, killed, mobile phone