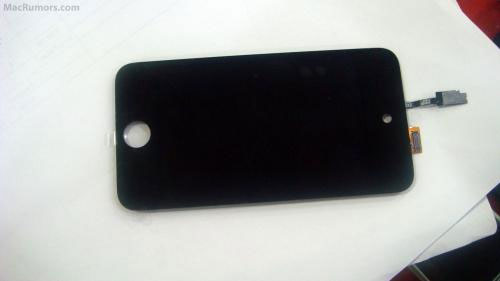 Yesterday we saw some images of what is supposed to be an iPhone touch 4 mockup and case surface. Today we see some new shots of what it supposed to be the screen for the next iPod touch.
The images come from MacRumors and the site claims to have received the images from an Apple supplier. The screen clearly shows the hole needed for a front facing camera.
This would seem to imply that the new iPod touch might have a front facing camera for FaceTime. The mockup we saw yesterday had no indication of a hole for a camera though.
Apple, iPod Touch