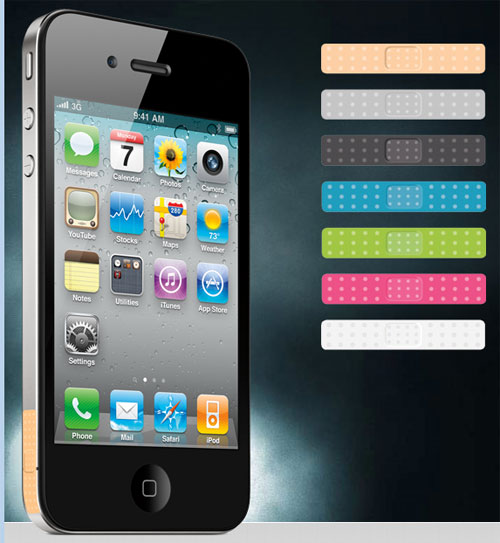 These slick little stickers to stop your skin from killing your signal strength on the iPhone 4 surfaced a while back. If you like, the idea of fixing your iPhone 4 antenna woes without a case these may be for you.
The little stickers look a lot like Band Aids that my daughter wears every time she gets a scratch. You can get a package of seven iBand Aids for right under $5. That much green gets you beige, gray, black, blue, green, and white versions of the thing.
If you need more a bundle with five packs of seven will set you back about $20 and to be a dealer of the stickers you need to drop $489 to get 160 packs of the things. You could probably just use those tiny real Band Aids and save some green.
Apple, iBand Aid, iPhone 4