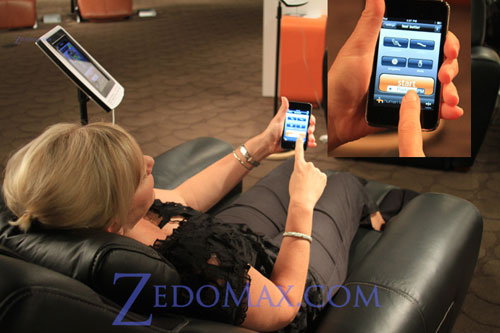 There is an app for just about everything you might want to do. That world of apps has gotten bigger now with an app that can actually give you a massage. A new massage chair from Human Touch has been unveiled.
The chair is the 9500 and it can be controlled completely from the iPhone or iPad. The chair uses an app that lets the user completely customize and save their own massage programs.
The app also lets the users download massage programs made by other users and by sports personalities like golfer Tim Clark. We aren't sure when the chair will launch and what it will cost, but it will be expensive. There is no cheap massage chair.
iPhone, massage chair